Well hello and HAPPY MADNESS DAY!
It dawned on me a few weeks ago that Madness Heist officially turns 10 today. For once, I'm still happy with something I made so long ago. I detest most of my previous work, but something special happened specifically with the voice actors and the music that I, to this day, have not been able to recreate.
To celebrate, I've done two things:
Released an official 4K version on YouTube. Back when I first uploaded it, I had a crappy 720p version that didn't even take up the whole frame. It makes due and I'm happy people still latched on to it, but its 2021 and people want HD. The "new version looks great IMO, aside from it highlighting when I'd forget to change my line thickness consistently. Here's the original trailer upgraded to 4K so you can see.
I've also created a special "Heat" inspired poster with multiple variants. You can purchase prints of these in my shop if you'd like!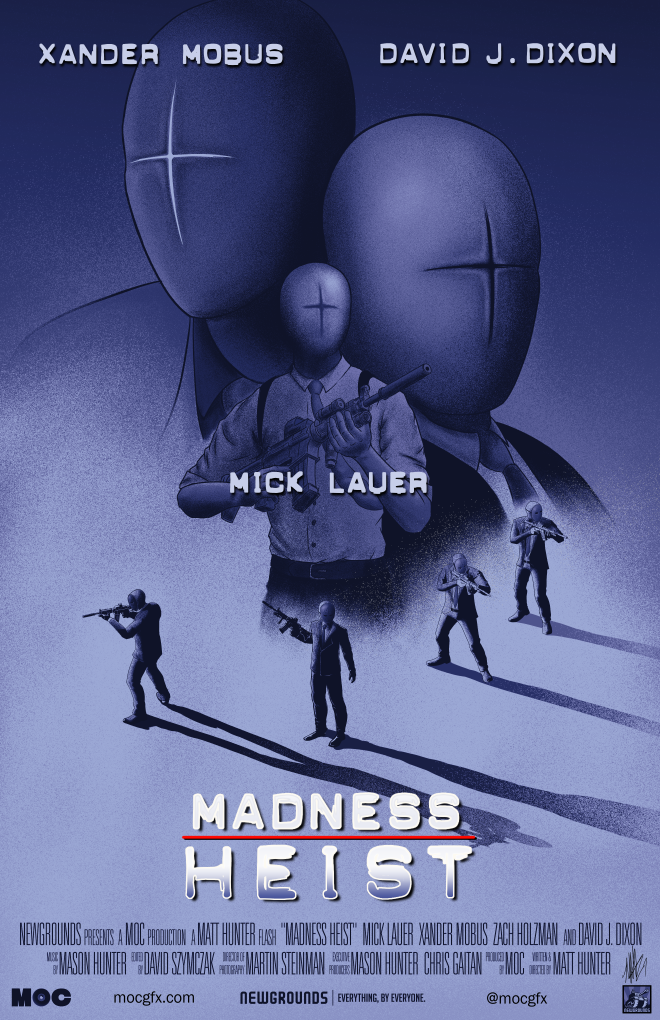 Thank you to everyone who still supports this dusty old thing! Hope you guys enjoy it and have a HAPPY MADNESS DAY!
-Matt Hunter